CPA marketing or the Cost Per Action marketing is an online advertising strategy and payment model in which payment is based solely
if a qualifying or valid action has been made. These actions can be in the form of registration, subscription or sales. CPA is also known as PPA or Pay Per Action.
Most Internet marketers use Pay Per Click (PPC) to generate traffic into their websites. Through the years, it has been proven that PPC is truly the bedrock of driving massive traffic. However, using such strategy can be costly. For high ranking keywords, one may have to bid and pay prices ranging from $5 to $30 per click. Sometimes, the prices may be higher for highly competitive keywords or if you want to have a targeted traffic.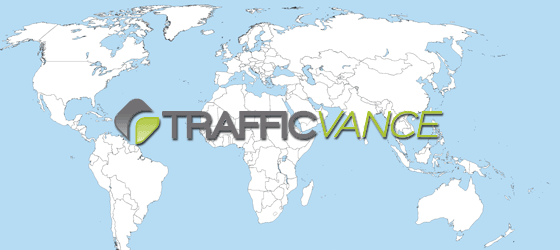 To ease the burden you have and the headaches and unwanted extra expenses is another advertising strategy emerging onto the Internet CPA marketing real – the PPV or Pay Per View Marketing.
What is Pay Per View (PPV Marketing)?
This advertising and marketing concept is not actually new. It has been used by TV networks since 1981 to encourage people to purchase private shows such as major sporting events and watch them via cable networks at the comfort of their home. Now, it did let itself to be left out as technology advances. PPV has finally made its way in the Internet.
What is Internet PPV marketing anyway? Internet PPV is known as the Adware. These are pop-up or pop-under window traffics which are generated from various Pay Per View advertising networks. Such form of traffic is much targeted as you have complete control over your targeted areas. A target can be a keyword, a phrase or even a whole domain URL. Moreover, it may be the solution to the costly PPCs for you can buy PPV traffic for as low as $0.002.
Usually an adware is downloaded to a computer and offer you freebies and stuffs such as screensavers, emoticons, desktop games, wallpapers and many other useful programs. Examples include kazaa.com, vomba.com and zango.com which both offer you screensavers for free in exchange for receiving advertisements from them.
Pay per View vs. Sypware
Adware is not a spyware. Spyware is form of software that installs itself to your system without your knowledge. During its stay, it can basically do anything with it – from your IP info, browsing history change your homepage, collects several data and can even get your computers infected with virus. Spyware is an illegal and unethical software program.
Adware on the other hand are 100% opt-in. This means that you are the one who downloaded the said program you are fully aware of the advertisements that you will be receiving. More so, most PPV networks are accredited with etrust.org (eTrust Symbol). Having this symbol ensures users like you that the program has undergone several protocols to make sure that they are safe for download. Also, you need to accept the End User License Agreement before you can even download and use the adware.
Unlike with spyware that is very hard to remove unless you purchase yourself with an anti-spyware program, adware can easily be removed by just clicking the uninstall option.
Pay Per View – a Powerful Advertising Tool
Aside from being cheap and cost effective, PPV marketing is a great way to generate traffic to your CPA offers as you can make an account to a PPV network and bid on your targeted keywords or URLs. Whenever an adware user does a research on your keywords or had browse in one of your targeted domains, your advertisements will surely pop-up or pop-under, whatever your choice may be, to the user's window. This is called the Laser Targeted Traffic wherein the traffic is directly targeted to a specific user needs.
As you can see, these advertisements are so powerful because one cannot definitely ignore them easily. Your ads, your landing page, your products and affiliated products are just in front of their eyes!
CPA Offers and PPV Marketing
As mentioned earlier, CPA or the Cost Per Action is wherein a user needs to make a qualifying action such as downloading a software from the advertiser or simply just by filling out a form.
CPA Advertisers generally provides you payout that ranges from $0.25 to $3.50 for a submission of an email to as high as $140 for longer forms. An example of a CPA offer that gives a $4.00 payout for a lead is Match.com.
What makes PPV attractive to users is that they are not obliged to purchase anything. All they have to do is to enter some information. Once they completed the form, you earn the commission. Because of the cheap traffic, high paying CPA offers can greatly provide you high commissions as well. If for example you are promoting a $30 CPA offer and you are paying $0.01 for your pop-up or pop-under advertisements, you only need to have 1 lead for every 3,000 targeted advertisements to breakeven. If you want to double or triple your money, you just need to have 2 and 3 leads, respectively.
It is not actually a difficult thing to do as long as you are bidding with the appropriate targeted keywords and domain URLs.
How To Start
1. Sign up for your PPV network. There are actually 5 major PPV networks. These are Zango, Traffic Vance, AdOn Network, Media Traffic and Clicksor. If you are a newbie in PPV, Zango or Media Traffic can be your best choice.
2. You also need to have a CPA network. You can sign up with affiliate.com, Neverblue, Market Leverage or Hydra. You just have to be sure that you are promoting the right offers. Usually it takes about a day or to finish your sign up with both the PPV and CPA networks.
3. Go to Google or Yahoo & Live and search for your targeted keywords or key phrases.
4. Your search engine results will give you 2 sets of results – the inorganic or the natural results and the paid or sponsored results. List your top 10 results together with its URLs in both natural and paid results in Excel spreadsheet or notepad. Do the process again in each of your targeted keywords.
5. Once you have your list of 10 to 20 keywords in each of the 3 major search engines, you now have a decent set of URLs to start with. Just upload your list of URLs to your PPV network.
It is as simple as that. You do not need to create your own page or register yourself with any particular domains. PPV is surely an easy and cost effective way of generating traffic with CPA offers.